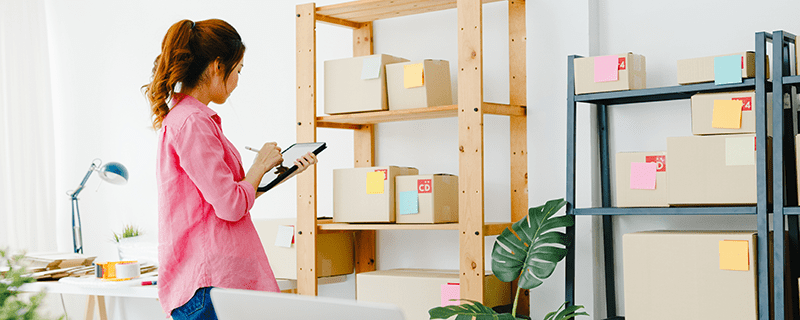 Securing commercial space used to be a prerequisite to operating a business. Covid 19 has further opened up the opportunity for working from home and starting a small business.  We are sharing some guidelines on how you can do this and offer up some of the general restrictions on operating a business from your home.
Depending on where you plan to operate, there are several solutions to operating a business without leasing commercial space. Whether you're looking to start a fitness class for members of your community, sell baked goods and handmade arts and crafts, or offer personal care services – esthetics, massage, or accounting and digital services. It is important to know that different cities and municipalities offer a variety of ways to operate these ventures from a public or residential space.
Utilizing public parks and city streets for commercial purposes
Many cities are experimenting with new types of business permits as a response to the pandemic and the forced shift to increased outdoor activities. The permits specifically enable businesses, offering both products and services, to operate in parks and city avenues.
Offering your services in public spaces
Businesses that want to facilitate outdoor fitness classes, such as yoga or martial arts, can usually do so in city parks. This summer, factoring for the impact of the pandemic, Toronto is offering these permits free of charge. Note, however, that special event permits are required for operations serving food, alcohol, or emitting excessive sounds. Cities such as Oakville allow organized gatherings in municipal parks but require a permit and are only allowed in designated areas. Parking is also restricted to designated areas only. All permits for town-owned or operated facilities require liability insurance.
Permits are confirmed when signed by an authorized representative. Confirmed permits require full payment or an approved monthly payment plan for the period of the scheduled bookings.
So what starts off as a group deciding to get together to do yoga with the sunrise on the Lake are still governed by the rules of the local municipality make sure you do a check with your local government.
Selling at farmers markets or city streets
Opting to sell merchandise at farmers' markets or from street-side pop-ups may also offer a way around leasing commercial space. The city of Toronto offers permits for outdoor vending of both food and non-food items. To sell non-food items at flea markets on public property, vendors require a Street Vending Permit along with a vendors permit and a registered business name. If a vendor plans to sell food, a Toronto Business Licence must be obtained and Public Health should be advised. Note that different municipalities typically have different licencing and permit requirements for street-side vending.
The 3 golden rules of selling at a farmers market are:
Primarily food is sold (no arts, craft, bric-a-brac) with exceptions for plants and flowers.
Food is produced within a defined local area (e.g. 2hr drive or 100km radius from the market)
Vendors must be directly involved in the growing or production process of the food (no on-selling)
It is also important to understand that food prepared in your home is not permitted without following some local rules. In particular, there is a need for a food handler's card.  In order to get around this many people in the food industry opt to prepare in rented spaces like District Ventures or Kitchen 24/7 where they pay an hourly rate for space and avoid some of the issues that come up with home-based preparation
Operating the business from a residential address is subject to zoning by-laws
Using a residentially zoned property to operate a business generally constitutes home occupation. Zoning by-laws regulate and, depending on the city, may restrict home occupations. The City of Mississauga's website suggests specific occupations can operate out of a residential dwelling, such as:
Artist or artisan
Office
Music instruction
Tutoring
These occupations are permitted in a detached home as long as they meet the general provisions in subsection 4.1.16 of the Zoning By-law.
A home office may be permitted in other types of dwellings as long as it meets the general provisions in Table 2.1.9.12 of the Zoning By-law.
The zoning of your property might have additional regulations. Review the general provisions, and then check the zoning regulations for your property using the find property information tool.
If something in the general provisions conflicts with the zoning regulations for your property, follow the zoning regulations.
Zoning Certificate of Occupancy
All of these home occupations and home offices must get a Zoning Certificate of Occupancy.
It is important to note that insurance coverage will likely vary depending on where and how a business operates. It's always wise to contact an insurance company and obtain additional coverage to mitigate liability.
If you're considering starting a business, it may be valuable to explore different business structures before getting the operations off the ground. Check out our article on the advantages of incorporating a business and contact Peter Welsh at www.Welshlaw.ca to discuss the optimal approach to getting your venture off the ground.
Business Set Up > > >