When CRA Comes Calling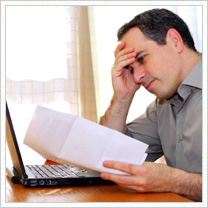 There is probably no more unnerving experience for a businessman than to receive a call from CRA that it intends to conduct an audit. Almost immediately (and, as it actually turns out) the imposition on normal business is immense, the distraction from normal business activities is costly and, at the end of the day, more than likely, there will be an out of pocket experience.
Also, from my experience, which, in this case, is personal experience, when CRA arrives, businessmen are ill-prepared for CRA's orientation, examination and requirement for documentation.
Focus Mis-connect
Most businesspersons carry on business with a focus on customers/clients, the delivery of products and services and, hopefully, prompt payment. Unfortunately, that is not the focus of CRA. CRA is oriented to proper collection of HST and its remittance, maintenance of records to reflect the input tax credits associated with any invoice and the documentation of expenses and deductions, all of which are at the opposite end of the focus of most businesspersons.
So here are some suggestions on how to handle these issues, remembering that your records must be maintained for a minimum of 6 years for CRA and anyone's memory of an expense or deduction or an adjustment on an account years earlier will naturally fade, the first prescription is to be sure that you have your bookkeeping and accounting services well informed and well in advance and well documented.
While my office operates on an electronic system for all of our business (digitally stored and appropriately backed up with multiple copies of invoices and payments, monthly bank reconciliations and professional service providers assisting), when CRA came calling upon us, we realized that we needed additional assistance.
I immediately retained Wm. J Trotter & Associates and he assigned one of his Senior Partners, Peter Anderson, to take charge of our matter and encouraged us to engage an extremely competent (and as it has turned out, economical as well) independent bookkeeper, Annette Panopoulos, to reconstruct all of our records, produce them on spreadsheets and interface with CRA.
Where We Are – Advice to the Masses:
While we are still in the midst of fully supplying CRA with all of its requirements, without the assistance of Bill, Peter and Annette, we would have been hopelessly overwhelmed. Our day-to-day operations would have been essentially stopped and our ability to service clients would have been seriously impeded. Further, with their assistance, we have restyled our operations to address any potential future examination and, at the same time, possibly even relieved our office personnel from some of the time consuming responsibilities they had assumed in our ordinary operations.
The assistance from Wm. J Trotter & Associates and the recommendations we have implemented have been immensely appreciated and have been a lesson for us as we deal with our clients. We feel much more confident in our advice and professional services for our clients given our own experience. That is not to suggest that a lawyer needs to be sued himself in order to fully appreciate his clients' concerns. But it is a lesson.
We will be adding to our services to our clients our experience in the importance of documentation and procedures that could potentially relieve our clients from the devastating consequences of an intensive audit by CRA and the negative impacts upon the operations of our clients' businesses.