Tenants and Real Estate Agents: Beware!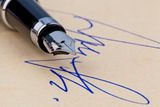 In a recent case, a Tenant, a medical doctor, leased space in a strip mall to open his office. The Agreement to Lease contained the standard clause permitting the Tenant's lawyer to review and potentially negotiate the terms of the Lease. That was done. The Lease was eventually signed.
The shock occurred when the municipality having jurisdiction declared that the parking facilities were insufficient to permit a doctor's office. Evidently, a higher threshold for parking spaces is necessary in the municipality for a doctor's office which exceeded the allowable spaces in the strip centre.
On first blush, one would assume that the Lease is frustrated by the inability of the Landlord to deliver what would be required to build the doctor's office. However, the Landlord's lawyer took the position that, pursuant to the usual provisions in the Agreement to Lease permitting the Tenant's lawyer to review the Lease, the failure to examine the zoning and by-law requirements was entirely the doctor's deficiency and therefore the responsibility was that of the doctor.
This comes as a potential surprise to real estate agents and lawyers acting for tenants. The test and the confrontation addresses the responsibility of the Tenant's lawyer mandated under the Agreement to Lease to review the Lease.
Most tenants would not underwrite the costs of a lawyer doing searches of municipal by-laws, zoning by-laws, work permits, construction completion and all sorts of building and compliance requirements when considering the provisions of the Agreement to Lease as against the draft Lease as provided. In fact, the incremental costs and the potential for the research resulting in virtually no useable information had previously been thought to have been beyond the capacity of most tenants.
In this case, the Doctor went several months paying the rent allowing the Landlord to seek municipal concessions. The Landlord even requested the Tenant to underwrite the costs of applications for by-law exemptions and zoning variances without letting the Tenant off the hook for rent.
THE BOTTOM LINE
Agreements to Lease should include a representation and warranty by the Landlord that the Landlord has full capacity to lease the intended space in full compliance with all zoning and by-law requirements. It appears not to be sufficient to merely provide that the Tenant's lawyer has the
opportunity to review and comment upon the lease as compared to the Agreement to Lease.
The warning is to both Tenants and Real Estate Agents that this area is fraught with risk and, in the recent case, considerable expense on the Tenant's head for not having insisted upon the Landlord complying with municipal requirements for space utilization.
If you would like to discuss this further, please don't hesitate to contact us.