Residential Tenancies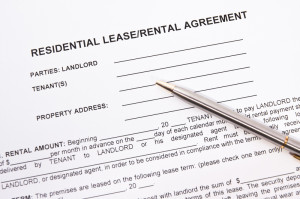 Residential tenancies are a combination of a business relationship and a personal tinderbox.
The Tenant occupies the Landlord's personal property over which the Landlord considers its interests paramount.  And the Tenant is vested with certain rights of exclusive possession and use.
Normally, the relationship is governed by the Residential Tenancies Act or by way of a Lease Agreement, the latter, usually provided by the Landlord.  And usually the Tenant just signs it.
But given the overlay of the Residential Tenancies Act (the "Act"), all residential tenancy leases are also bound by the law of Ontario.
A few of the events of potential conflict between the Landlord and the Tenant arise with respect to:
Who does what for maintenance/repairs/breakdown of equipment/snow removal/grass cutting and a host of other issues?
What happens when the Tenant wishes to move out — or doesn't, leaving the Landlord with the potential of having no rental stream for a period of time after the Tenant unexpectedly moves out?
The Landlord wishes to sell.
Access to the premises while the Tenant lives there.
And there are a ton of other issues.
In almost every case, either the Act or the lease provides direction to a situation.
But, more particularly, the relationship between the Landlord and the Tenant is a human relationship which admittedly has a business connotation, but it is still a human relationship and is fraught with all of the issues of personal orientation (and personal confrontation).
There are some simple solutions.
Be sure there is a Lease.
Be sure the Lease sets out who does what.
Even if you agree on numbers 1 and 2, the Act still applies.
Even if you agree on 1, 2 and 3, common sense should prevail.
Lastly, if you ignore 1, 2, 3 and 4 above you will most assuredly spend money on lawyers which, without doubt, is non-revenue producing and a pain to endure and all too frequently takes longer for resolution than any of the parties might have anticipated.