Estate Administration Tax: The Final "Cash Grab" by the Government of Ontario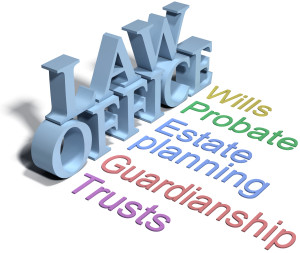 As we all know, Estate Planning, to minimize taxes, has long been the "mantra" of professional advisors. Sadly, current reports suggest no more than 50% of Canadians even have Wills. Without harping on that, read on for this tragedy.
Bob and Mabel, married over 50 years, with 3 grown children, dutifully prepared their Wills in 1994. The Wills were reciprocal and dealt essentially with identical items.
JUST ONE TRAGIC CASE
Bob died in 2016. Mabel wished to sell their family home to downsize. To her astonishment (and despite all of the right things about joint accounts, designated beneficiaries on investments outside the Estate and with full expectation that whatever was "his" would be "hers" and vice versa) the family home was registered as Tenants in Common.
What does that mean? It means that Bob owned 50% and Mabel owned 50%. Upon Bob's death, Bob's Estate owned 50%. Mabel did not own Bob's 50%.
However, the house was registered Tenants in Common also referenced, to their ignorance (obliquely) in their reciprocal Wills in 1994. If the house were registered as Joint Tenants, on Bob's death, Mabel would own the house with no costs.
To Mabel's astonishment (and significant cash cost) the family home could not be sold without "probate" on Bob's Will. She needed to mortgage the family home to raise money to buy a downsized house, but could not without probate on Bob's 50% interest in the family home.
The Wills provided the survivor would leave the family home to the surviving spouse to live in as long as he/she wished, and to decide on when or if to sell but then 50% only of the interest (in this case, of Bob) would go to Mabel and the remaining 50% would go to Bob's 3 children. That meant Bob's 50% ownership in the house is split into two: effectively 25% to Mabel and 25% to be held by the children. Mabel did not control Bob's 50% or even inherit it fully.
Mabel must get probate on Bob's Estate. Cost: Estate Administration Tax at 1.5% of Bob's 50% interest in the house. That probate fee is totally thrown away had it been that Bob and Mabel had taken the title as Joint Tenants. The probate fees Mabel has to pay on Bob's share of the house together with her legal costs to file the Application in order to get probate were necessary in order to deal with the sale of the house. Mabel's costs thrown away in this case: $20,650 plus costs; all taken away by the government without any benefit to the wife or the kids.
THE TAKE-AWAY
1. If you expect "what's his is mine", check to be sure; may not be so;
2. A 1994 Will is woefully overdue for review and update;
3. Estate Administration Tax is nothing less than a cash grab on whatever has been saved by the deceased and ought to be avoided at all costs and every time. That means to avoid probate fees.
This tragedy could have totally been avoided had Bob and Mabel reconsidered the contents of their Wills in the last 25 years or for that matter reaffirmed exactly what their intentions were to be sure that their testamentary wishes were matched by what they had actually prepared in 1994.