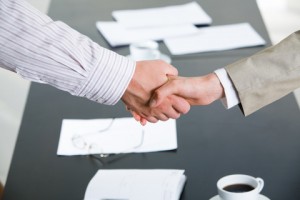 Clearly one of the most fundamental issues for business vendors is the alternatives of an asset or a share sale.
For a moment, and setting aside the tax implications, a sale of assets has considerably fewer issues for a purchaser compared to purchasing shares.  For example, on a purchase of shares, all of the liabilities of the corporation whose shares are purchased become the liabilities assumed by the purchaser (not directly, but the liabilities do not go away).
In a share acquisition, the vendor is actually the shareholder whereas in the case of an asset purchase, the vendor is the corporate entity.
It is probably economically understandable that there would be a different price point for purchasing shares as opposed to assets:  In the case of purchasing shares, the vendor shareholder may well have a capital gains exemption and effectively receives more money into his pocket on a share sale than for an asset sale at the same price.  In the case of an asset sale, as above, the vendor is the actual corporation and may be faced with either recaptured depreciation or capital gains tax or both, but in any event the asset sale gives rise to taxes on the purchase price payable by the corporation.
Until late March 2017, an asset purchase and sale in Ontario had to comply with the provisions of the Bulk Sales Act which itself was a nuisance.
However, that statute was eliminated in Ontario late March 2017 (as it had been eliminated in all the other provinces and territories of Canada quite some time earlier).