Application for "Probate" – Part II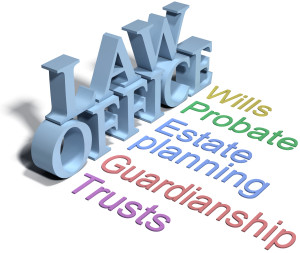 In a recent matter, the issue of an Application for Probate (technically, an "Application for the Appointment of an Estate Trustee with Will") involved some extraordinary complications given that the Deceased died in the United States where he had resided for some lengthy period of time leaving only an asset in Ontario generating significant revenues for the Estate well into the future.  However, as the Deceased, in his Will, had designated his spouse (also in the U.S.) to be his Personal Representative, the complexity related to the appropriate Application for Probate in Ontario.
In Ontario law, Ontario assets are not subject to the authority of any foreign jurisdiction or any foreign Personal Representative or Executor.   Ontario assets requiring Probate, require that Probate to be in Ontario.  In this case, the desire of the Deceased's family was to have the Ontario revenue-generating asset not subject to Canadian withholding taxes as would occur if the money were to be forwarded to the Widow in the United States.  Instead, the family sought to have one of the children, a Beneficiary and a resident of Canada, apply for the appointment Order which would result in a Canadian residency of the Estate for the purposes of the Ontario asset.
In the usual case, the Application to deal with the Ontario asset by the U.S.-resident Widow would be made by the same Personal Representative (Executrix) as was appointed in the foreign jurisdiction (called an "Ancillary Appointment").
But not so fast in this case.  If the Widow were to make that Application in Ontario, the revenue stream to the Estate in the U.S. would be subject to the 25% Canadian withholding taxes.  In the case as presented, that was potentially $250,000 per year in taxes, enough of an incentive to consider alternatives.
An Application was filed on behalf of the Canadian resident Beneficiary after the Widow renounced in the U.S. (resigned, leaving no Personal Representative anywhere). The Application was rejected by the Court on the basis that there had been "Probate" in the U.S. and either the Widow should seek Probate in Ontario or if the Canadian Beneficiary Applicant were to be appointed, there would have to be good reason for that Court Order beyond simply the wishes of the Applicant or even the family.
The message:  each Estate has its own particular quirk yet all Probate Applications are fixed in forms prescribed by Court Rules.  Squeezing a "square box" particular Estate into the Court required "round hole" forms is never easy, extremely time consuming and not always successful.
We strongly recommend careful planning for the administration of an Estate before obtaining Court Orders, in any jurisdiction, which can be binding on other Courts.